How to create AdGroup
---
Creating ad automatically is one of the most favourites funcions in MasOffer 2.0. Let follow these steps below and discover how to use this function effectively:
There are 6 basic steps:
Step 1: Log in and click tool automatic Ad.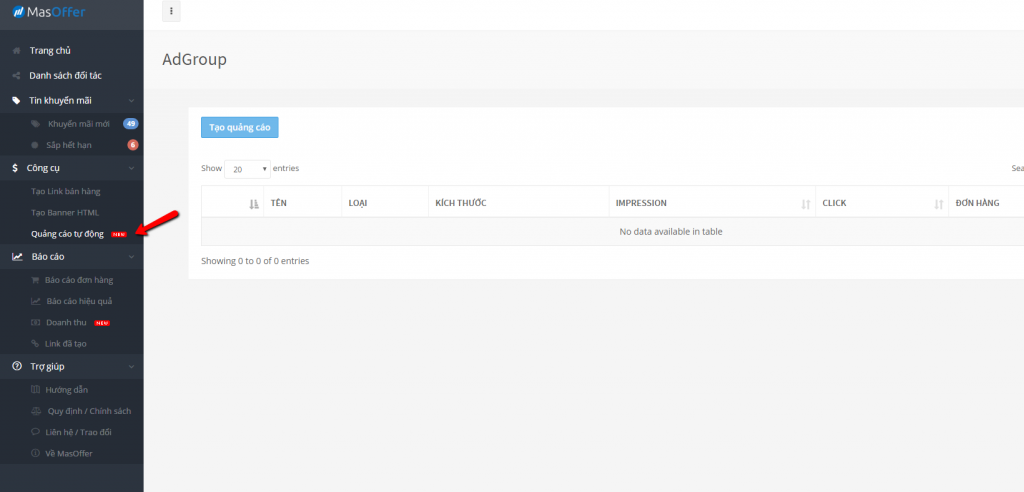 Step 2: Click create ad and choose the banner size that is suitable for your campaign.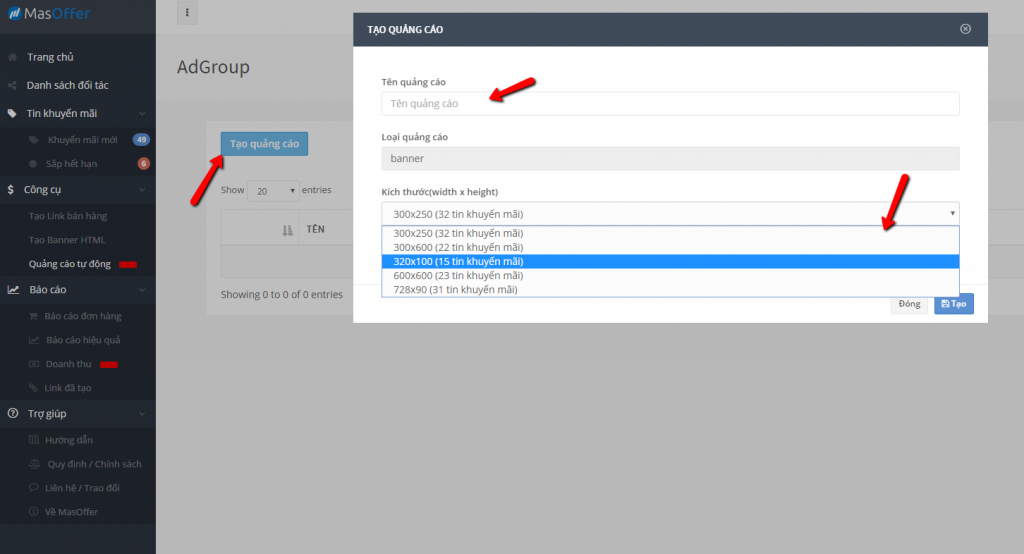 After that, the system will let you know how many campaign having suitable banner. Please choose the campaign you want.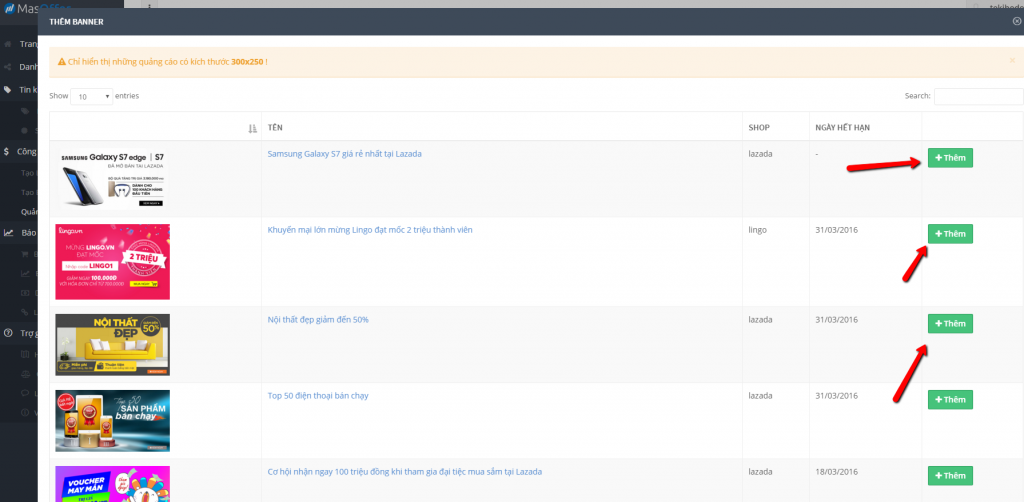 Step 3: Fill and update information with these banners.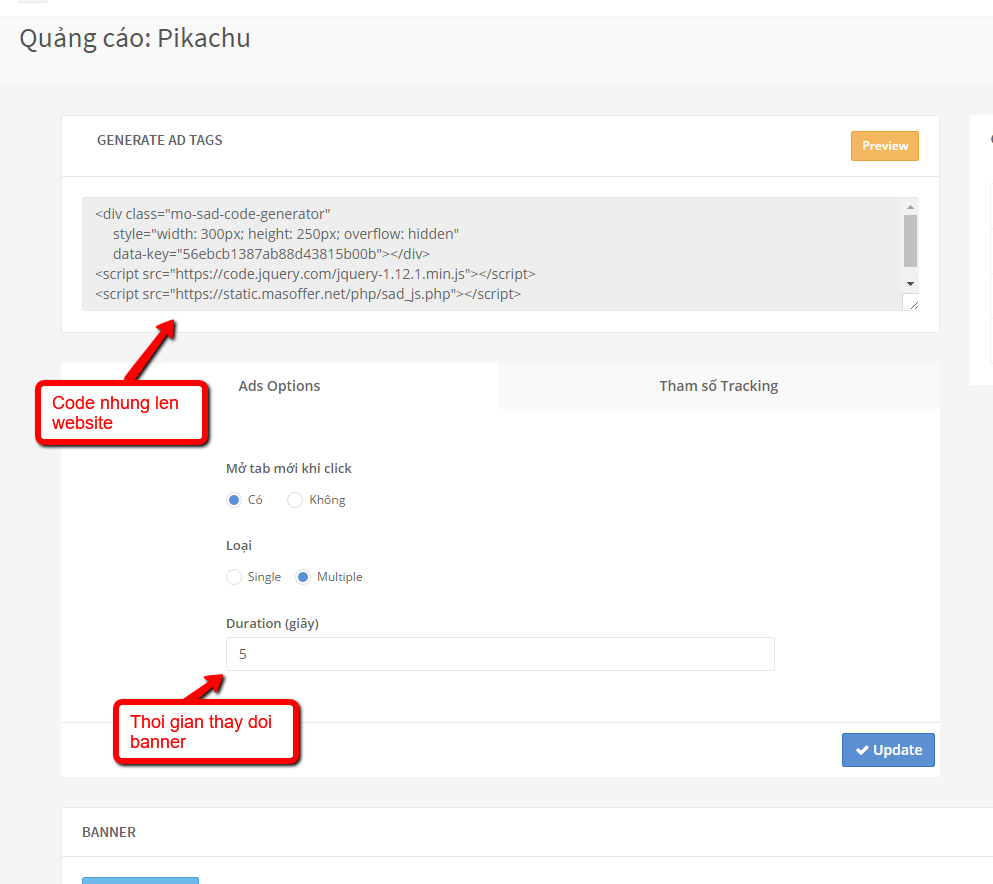 Step 4: You should preview banners first to make sure that the image effects are suitable for your site.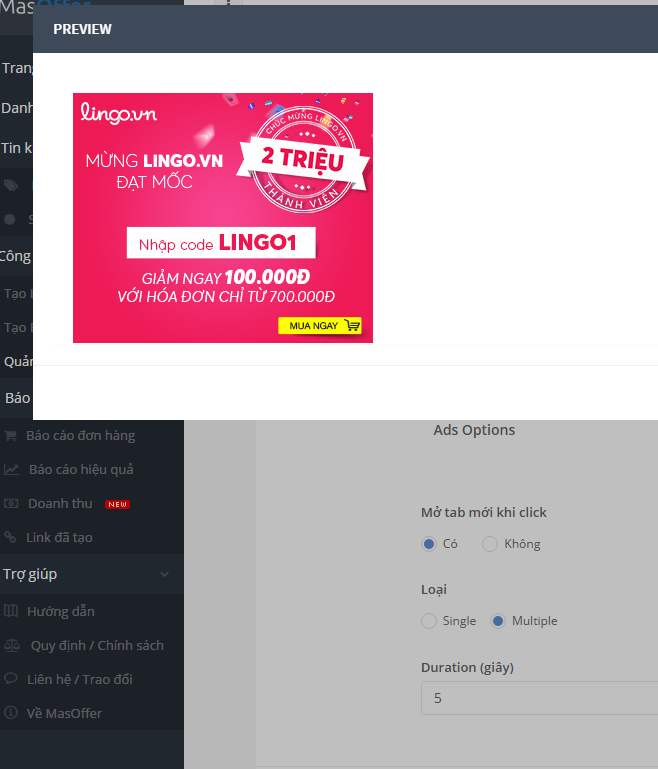 Step 5: Add tracking parameter in adgroup to increse the accuracy when you count your orders.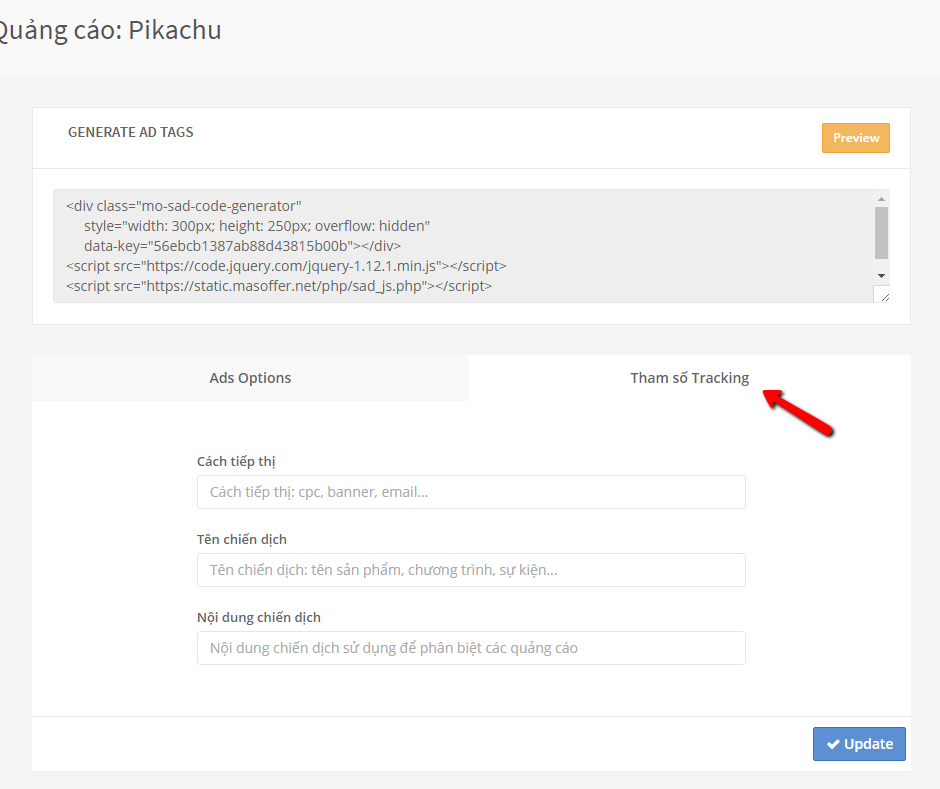 Step 6: Save the code and adverise it.
Auto Ads help you save money, optimize cost and achieve your revenue dreams.